■ Feature
► Description
Known as aluminum silicate fiber blanket, ceramic fiber blanket mainly consists of selected high quality spun ceramic fiber, double sides mechanically needling makes it high strength and surface integrity. It has great insulating performance and stability both in high and low temperature, thus is widely used in insulating pipelines.

►Application
1.High temperature insulation materials in spaceflight, steel and Petrifaction industry.
2.Fire resistance and insulation in military equipment.
3.Repair, Insulation & Linings for Furnaces, Kilns, Generators, Reformers, Boilers, etc.
4.Insulation for Steam & Gas Turbines, & Other High Temperature EquipmentInsulation for Nuclear Applications & Power Plants.
5.High-Temperature Pipe Insulation & Filtration, Casting Mold Insulation, etc.
6.High-Temperature Seals , Furnace Door Seals, Expansion Joint Seals.
7.Fire Protective Insulation or Linings.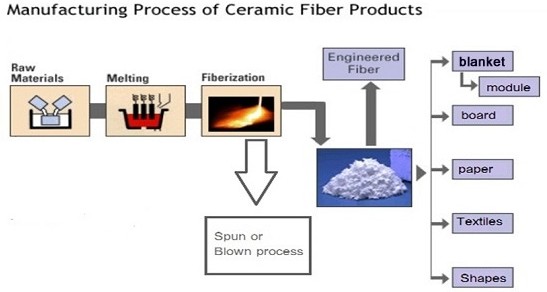 ► Characteristics
♦ Needled blanket; Non-combustible
♦ Low density and low thermal conductivity
♦ Shorter heat up and cool down time
♦ Resilience and resistance to thermal shock
♦ Flexible and easy to cut or install
♦ Consist of acoustic properties
♦ Contain no organic binder
♦ Asbestos free
♦ Excellent resistance to tensile stress and can resist temperature range 950-1400℃
♦ Thermal Shock Resistance & Corrosion Resistance (commonly used acid and alkali)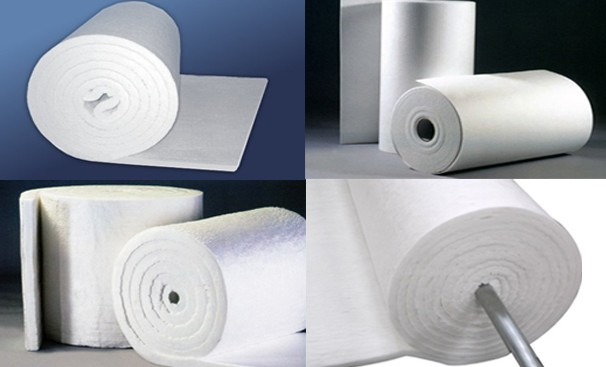 ► Why us
Sunrise can offer customer excellent service relating to the production line of the float glass, which includes the design and advisory of the furnace and the tin bath, the matching of the materials and its construction. The products made by our company have been use in more than 80 production lines of float glass and production line of glass products both at home and abroad. We conscientiously observes the government's line, policy, laws and regulations, follows the international trade practice, adheres to the principle of equality and mutual benefit, complies with contract and keeps the promise. BWTC upholds the principle of "combining industry with trade", "technology with trade" and "export with import", to serve its customers at home and abroad sincerely!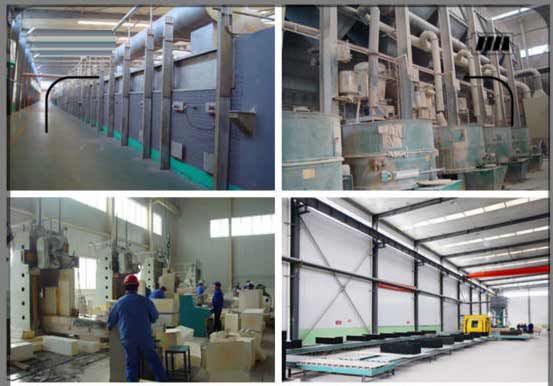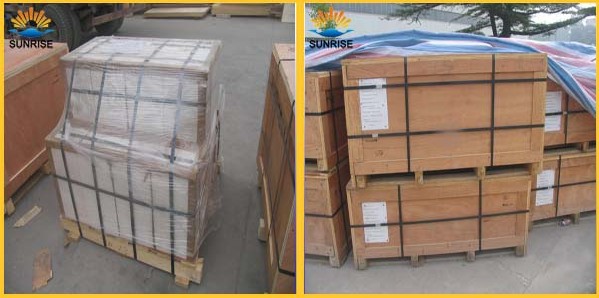 ■ Technical Data
► Phsyical and chemical index:
1260 Blanket
1400 Blanket
1500 Blanket
1600 Blanket
Classification temperature ( °C)
1260
1425
1500
1600
Melting point (°C)
1760
1700
1760
-
Colour
White
White
Blue gree
White
Fiber diameter ( u m)
2.6
2.8
2.65
3.1
Fiber length (mm)
~250
~250
~150
~100
Linear shrinkage(%)
(1100oC x 24 hrs)1.8
(1300 o C x 24 hrs) 1.5

Shot content (>212 micro meter) (%)
18
18

Thermal conductivity Kcal/mh °C (W/mK) ,ASTM C201
1260 blanket
64 kg/m3
96 kg/m3
128 kg/m3
160kg/m3
mean 400°C
0.13
0.12
0.07
0.09
mean 600 °C
0.21
0.17
0.12
0.14
mean 800°C
0.30
0.25
0.16
0.20
1400 blanket
128 kg/m3
160kg/m3
mean 600 °C
0.13
0.14
mean 800 °C
0.20
0.20
mean1000 °C
0.29
0.28
Chemical composition (%)
Al2O3
47.1
35.0
40.0
72
SiO2
52.3
49.7
58.1
28
ZrO2
15.0
Cr2O3
1.8
Bulk density(Kg/m3)
64,96,128,160
Available size(mm/roll)
7200*600*6,12.5,20,25,38;3600*600*50